Welcome – Look through our latest recipes and see what yummy food you can make !
Anna Van Dyken is Feed Me Healthy: Author, WW Ambassador, and everyone's Friend.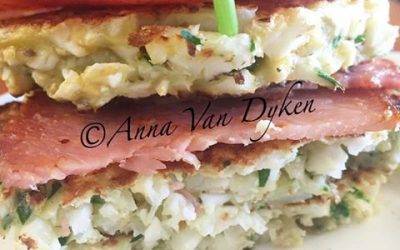 Fritters - Cauliflower Hashbrown ZERO smart point Cauliflower Hashbrown Fritters 1/2 cauliflower (riced or grated)2 tbls s/r Wholemeal or white flour2 eggs1/2 clove garlicFresh chopped parsley (as much as you like)1 tsp dried mixed herbs1/4 red onion diced...
read more