Welcome – Look through our latest recipes and see what yummy food you can make !
Anna Van Dyken is Feed Me Healthy: Author, WW Ambassador, and everyone's Friend.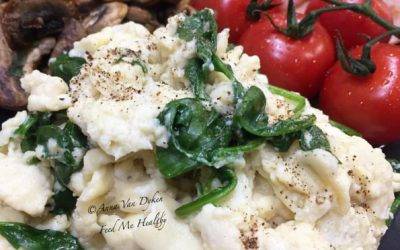 Sunday Full Breakfast 2 eggs + 1/2 Cup egg whites (I use puregg) 4 vine tomatoes 60 gms Hans WW endorsed bacon 1 Cups roughly sliced mushroom 1 Cup fresh spinach 2 x 3 second Spray of Olive oil spray 1 Tsp fresh basil Salt & Pepper 1/2 Clove garlic (optional) In a...
read more