Welcome – Look through our latest recipes and see what yummy food you can make !
Anna Van Dyken is Feed Me Healthy: Author, WW Ambassador, and everyone's Friend.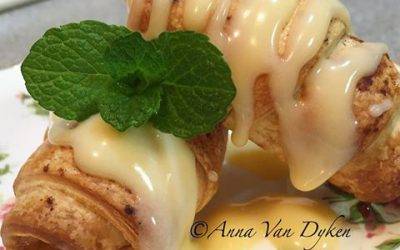 Apple Filled Croissant Pastries 1 sheet of reduced fat puffed pastry2 tsp brown sugar1 tsp of cinnamon or apple pie spice1 Apple (I used pink lady)Oil spray Cut pastry into 6 long trianglesSprinkle with brown sugar & apple pie spiceCut 1 Apple up thickly and place...
read more