Welcome – Look through our latest recipes and see what yummy food you can make !
Anna Van Dyken is Feed Me Healthy: Author, WW Ambassador, and everyone's Friend.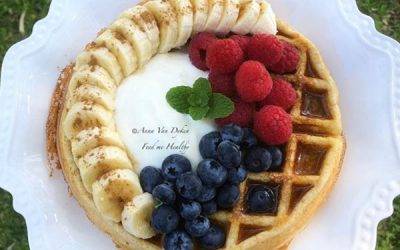 Waffles - Apple Pie Because I enjoyed my apple pancake recipe so much the other day, I took my recipe and made it into a big waffle! Worth it 4 WW Smart Points for the whole plate 3 Tbls self raising flour1 tsp baking powder2 eggs1/2 tsp Cinnamon1/2 cup mashed...
read more