Welcome – Look through our latest recipes and see what yummy food you can make !
Anna Van Dyken is Feed Me Healthy: Author, WW Ambassador, and everyone's Friend.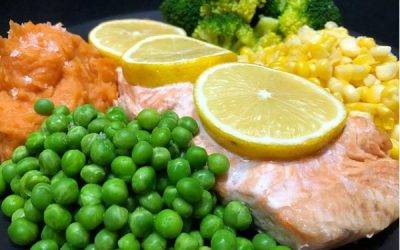 Baked Salmon - Lemon It doesn't need to be complicated it does however need to be delicious and this also happens to be nutritious I cook my sweet potato in chicken stock to add extra flavour (don't drain it all off, use some of the liquid & mash the potato with...
read more