Welcome – Look through our latest recipes and see what yummy food you can make !
Anna Van Dyken is Feed Me Healthy: Author, WW Ambassador, and everyone's Friend.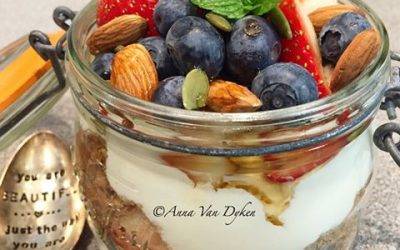 Breakfast on the Go Jars Inexpensive Easy Quick Breakfasts That you can make ahead for the whole work or school week. 2 weetbix (40gms weighed)Chobani plain yoghurt 190gmblueberries/strawberries7 raw almonds1/2 tsp pepitas1 tbls free maple syrup Crush the weetbix and...
read more