Welcome – Look through our latest recipes and see what yummy food you can make !
Anna Van Dyken is Feed Me Healthy: Author, WW Ambassador, and everyone's Friend.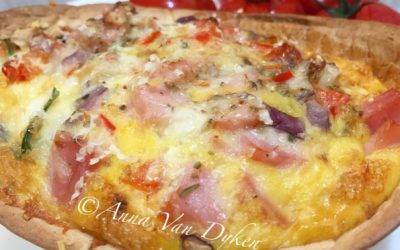 Quiche With Roasted Cherry Tomatoes 1 soft stand & stuff taco "boat" shell2 eggsMixed veg diced … I've used 1/3 cup of eachMushroomSpinachCapsicumOnion1 Serve of Hans WW bacon (45gm diced)1/2 Tsp dried mix herbsSalt & Pepper Place all ingredients (diced)! into...
read more