Welcome – Look through our latest recipes and see what yummy food you can make !
Anna Van Dyken is Feed Me Healthy: Author, WW Ambassador, and everyone's Friend.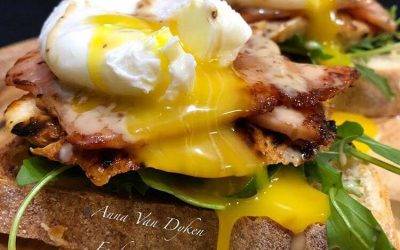 Open Grilled Chicken Bacon & Poached Egg Sandwich Heaven on a plate - what a great way to start a weekend or maybe even Sunday Brunch 2 x Bakers Delight Vienna Sourdough Bread (75gms weight)1 chicken breast2 slices of Aldi Berg Short cut bacon (fat removed...
read more