Welcome – Look through our latest recipes and see what yummy food you can make !
Anna Van Dyken is Feed Me Healthy: Author, WW Ambassador, and everyone's Friend.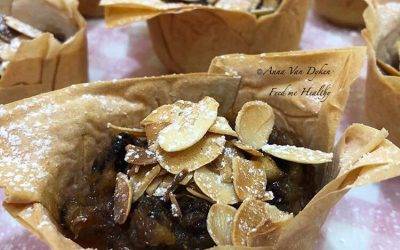 Fruit Mince Tartlets Best served the same day as cooking. 3 sheets filo pastry 240 gms fruit mince mix (SEE NOTES) 4 x3 second oil spray 6 tsp flakes almonds (toasted) Layer 3 sheets of filo pastry over each other, spraying oil spray in between each sheet. Cut...
read more