The Van Dyken family of three had a family history of obesity dating back generations, family feasts were a normality. 'Coming from an Italian family they feed you because they love you, and they feed you more and more and more.' Mrs Van Dyken told Daily Mail Australia
Reality struck in 2012 when Ethan, at just 10 years old weighed 80 kg, struggled to finished his school cross-country race. 'I remember that day he said "Mum, don't ever let me do that again, I don't want to do it again".
The second wake-up call came when husband, Rod, 44, was diagnosed with Type 2 diabetes. Anna knew that it was time to change and turned to Weight Watchers in a bid to save her family.
'I went straight to Weight Watchers and that was mainly to educate myself on how to cook properly, how to portion control,' she said.
Ethan 'was young when we started and I didn't make a big deal about it because I didn't want him to think he was fat, but he knew himself – he had a mirror.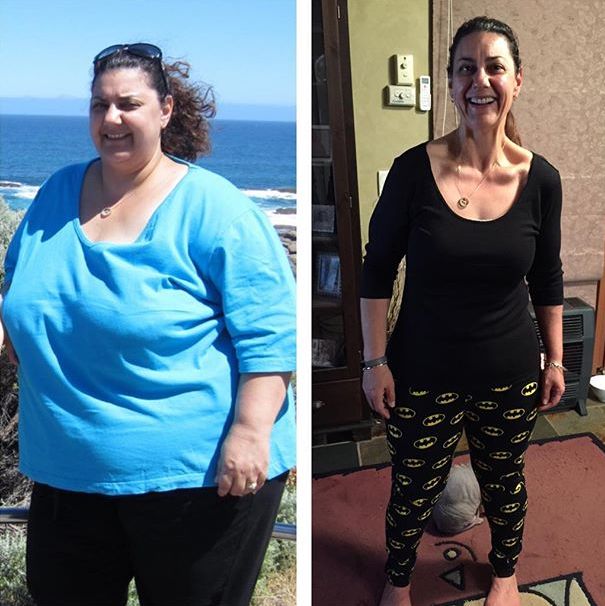 Mrs Van Dyken, who weighed 147 kg at the start of her journey has lost almost half of her body weight, she now weighs 74 kg.
Rod, has lost a total of 35 kg since 2013 dropping from 120 kg to 85 kg.
Ethan has also lost more than 10 kg and now as a teenager weighs less than he did at age 10. He also finished third in his cross-country race this year.
'Changing habits was what we needed to do to lose weight and become successful at it, but I definitely didn't deprive us of anything.' 'I could never go back to eating the way I was before, I think it would really make me sick,' she said.
'We quite enjoy the way we eat now, I think this is what life's supposed to be like
'Instead of having ice cream after dinner we had a fruit salad. Ethan was happy with it, Rod was happy with it and we saw the results.' She told Daily Mail.
I just really hope that if someone out there can read my story and read what we've done, they'll realise they can do it too.