Welcome – Look through our latest recipes and see what yummy food you can make !
Anna Van Dyken is Feed Me Healthy: Author, WW Ambassador, and everyone's Friend.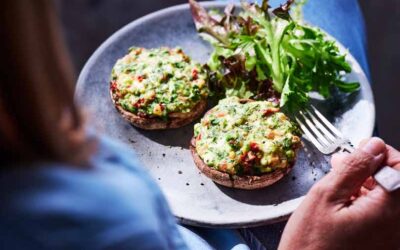 Spinach & Ricotta Stuffed Mushrooms My delicious mushrooms are the perfect option for a light lunch, either served with a crispy side salad, or simply on their own. Omit the bacon and you have a vegetarian alternative, just as flavoursome. 6 Large flat mushrooms...
read more