And I am going to Share with you ALL
Hi Everyone
I have Some Absolutely Exciting News to Share with you ALL.
After months of having to keep this huge secret to myself, I can finally reveal that I've helped WW create our very own Snack Box.
These new snack boxes not only help with keeping your snacks tracked but can also double as a lunch box.
They are spill proof, microwave safe, and freezer safe.
The inserts are removable and the whole box is dishwasher safe!
I've been using Snack Boxes for years. It's been an absolute labour of love to have helped bring these to life, and I couldn't be prouder.
I'll be posting some new snack box and lunch recipes to go in them over the next week, so stay tuned!
In the meantime ….
Grab your own Snack Box while stocks last!
I've got a feeling these will GO FAST.
To grab one, Click the Snack Box BUY NOW Button Below and use my code –
Anna10AU (Australia) or
Anna10NZ (New Zealand)
at Checkout for 10% discount on a Snack Box! 
And the best news is … ANYONE can purchase one!
You don't have to be a WW member to get use the discount to grab your own Snack Box.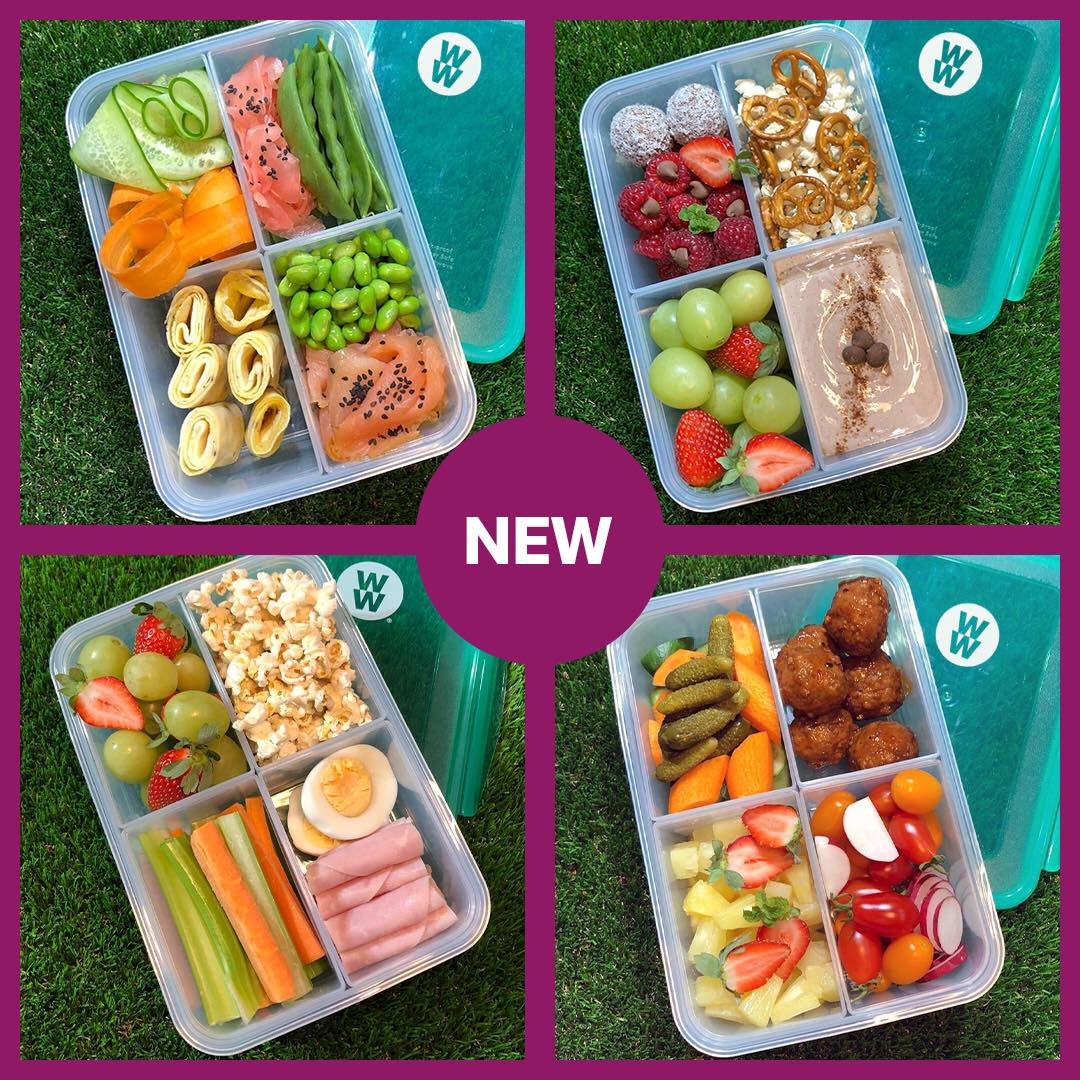 APOLOGIES: If you received an email last night with my Salted Caramel Coconut Bliss Balls and it came up with "no results found" – we are sorry.
In today's world the internet can be challenging – and it decided to post prior to subscribers and not the schedule. Need the link again. Here it is