Welcome – Look through our latest recipes and see what yummy food you can make !
Anna Van Dyken is Feed Me Healthy: Author, WW Ambassador, and everyone's Friend.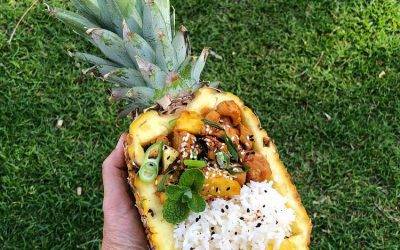 Sweet & Spicy Pineapple Chicken As everyone now knows, my husband LOVES Pineapple - so I aim to please 🙂 500 gms Chicken Breast diced1 Whole Pineapple cut in half (flesh scooped out and diced)1 Red Onion (Dices)1 clove Garlic (Grated)1 pkt Celebrate Health...
read more