Welcome – Look through our latest recipes and see what yummy food you can make !
Anna Van Dyken is Feed Me Healthy: Author, WW Ambassador, and everyone's Friend.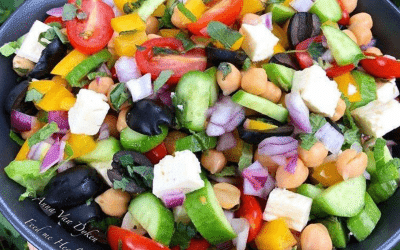 Greek Chickpea Salad 1 x 400gm can chickpeas drained55 gms cubed South cape reduced fat feta1 small red onion diced1/2 punnet cherry Tomatoes sliced in half1 medium yellow Capsicum diced70 gms Always Fresh Black pitted olives sliced in half (you can use kalamata...
read more