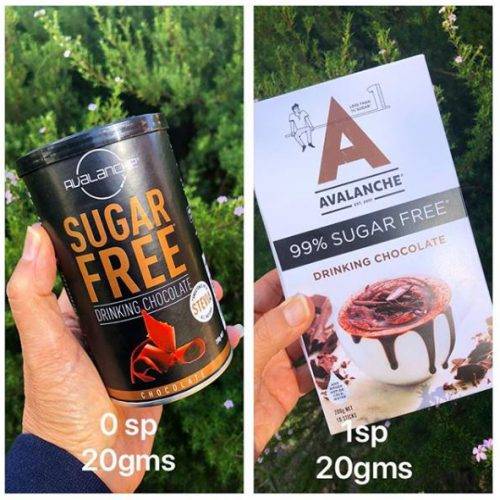 Drinking Chocolate
Same Same BUT Different!
0SP vs 1SP
Don't get caught out with this little trickster!!
WHY the difference in Smart Points?
Ingredients! .
The one pointed has glucose syrup , milk solids & coconut oil, the other one does not!!
Never assume things are the same Smart Points!
Points add up if you're having them regularly ??