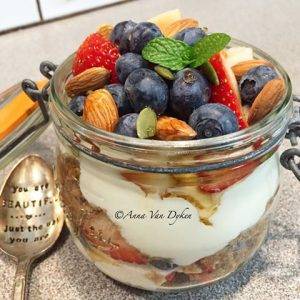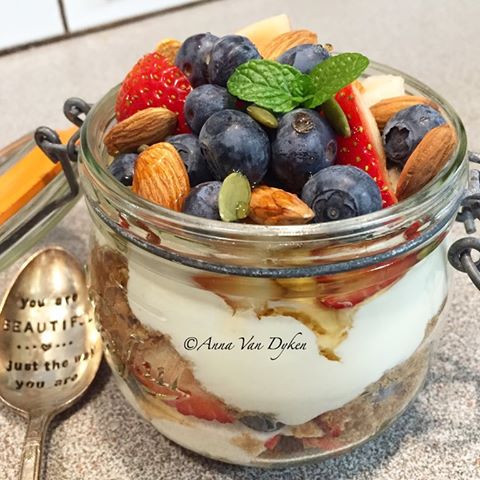 Breakfast on the Go Jars
Inexpensive Easy Quick Breakfasts That you can make ahead for the whole work or school week.
Ingredients
2

weetbix

40gms weighed

Chobani plain yoghurt 190gm

blueberries/strawberries

7

raw almonds

1/2

tsp

pepitas

1

tbls

free maple syrup
Instructions
Crush the weetbix and layer yoghurt and fruit with the weetbix in any order you like.
Notes
You can mix cinnamon in your yoghurt to flavour it and or use a different yoghurt and also change up the fruit, for a different flavour, the cereal can also be changed! Weetbix is just cost effective, a good cereal to choose, filling & healthy.