Welcome – Look through our latest recipes and see what yummy food you can make !
Anna Van Dyken is Feed Me Healthy: Author, WW Ambassador, and everyone's Friend.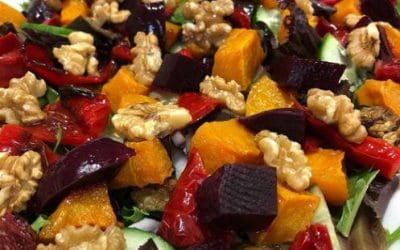 Roasted Vegetable Salad 1/2 Butternut Pumpkin2 Red capsicum2-3 Beetroot (depending on size)1 Eggplant Dice all the vegetables, lay them on a roasting tray, lightly spray with real olive oil, toss and roast until just cooked.180c for 35-40 minutes depending on...
read more