Welcome – Look through our latest recipes and see what yummy food you can make !
Anna Van Dyken is Feed Me Healthy: Author, WW Ambassador, and everyone's Friend.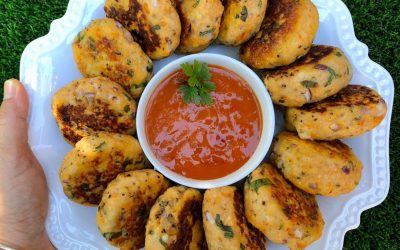 Sweet Potato & Chicken Patties These turned out to be a delightful & delicious finger food. I had some leftover sweet potato, so I turned them into patties. 500 gms Chicken Breast Mince 200 gms cooked sweet potato 1 red onion finely diced 2 garlic cloves...
read more